There, at the Ikarian yards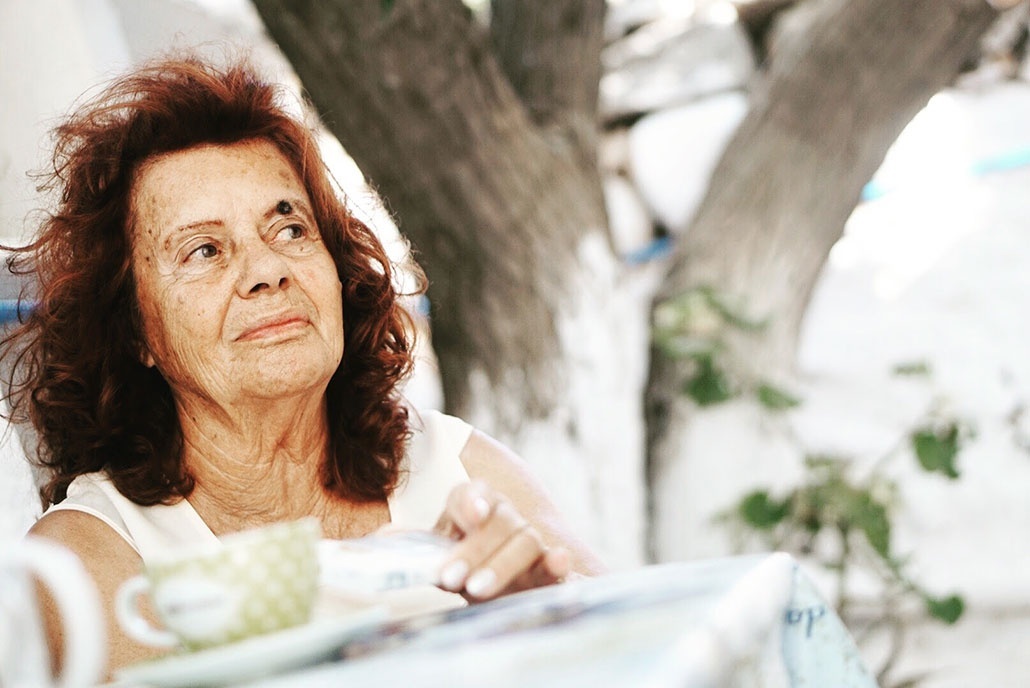 I envy those 80-year-old grandmothers. The grandmothers that sit on balconies, and yards, that sip their coffee and peel almonds. They offer you a handful.
I don't envy all of them. I don't much care about their actual age, either.  I only envy those that seem full. Full of stories, of hugs, of dance.
Full of love.
Their eyes and their words can take you everywhere. Words that reconstruct their reality over and over again.
Those grandmothers with hands that seem to follow August's slow, magical movement.They fell in love with scoundrels and bon-viveurs who stormed through their lives.
They loved them more than they realized. That was their faith.
They throw around smiles and "Ma shaa Allah-s", because that's their way.
Their life is like a child's drawing. Complicated, full of hidden meanings, and shuffled colors. Fading memories and deafening absences.
And yes. I envy a little more those that happen to rest in some Ikarian yard.
And while I contemplate over their lives and their faces, this pops into mind.
Melina Plaka for ikariamag.gr